So you have a BRZ that looks oh so clean but the man says you're required to have a front license plate. Rather than drilling holes in the front end of our new car, we opted to install the GrimmSpeed Front License Plate Relocator Kit. It's a complete kit that takes minutes to install and is also adjustable so that you can positition it exactly how you want it.
Tools needed:
17mm socket and rachet
5mm Hex wrench
3mm Hex wrench
Flat head screwdriver
Brake grease
What's in the box?
(1) License Plate
(1) Tow hook bolt
(1) U-bracket
(2) Spacers
(1) M8 x 25 bolt
(2) M8 x 12 bolt
(4) M5 x 6 screw
(4) M5 x 12 screw
(1) Card signed by Tony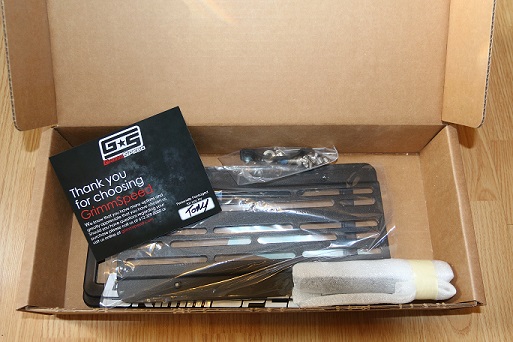 Begin by taking a little flat head and pop off your front tow hook cover. Becareful not to mar up the bumper or break any plastic tabs. It should come off with minimal effort.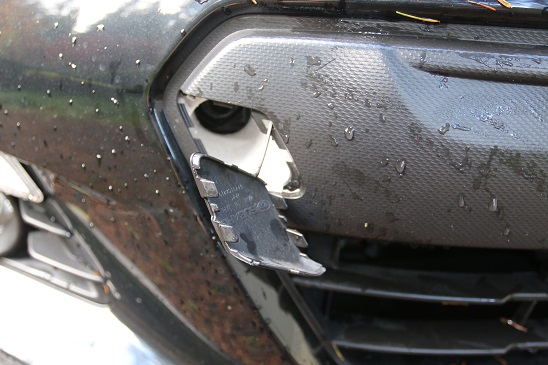 Apply some brake grease to the tow hook bolt and ratchet it down with a 17mm socket.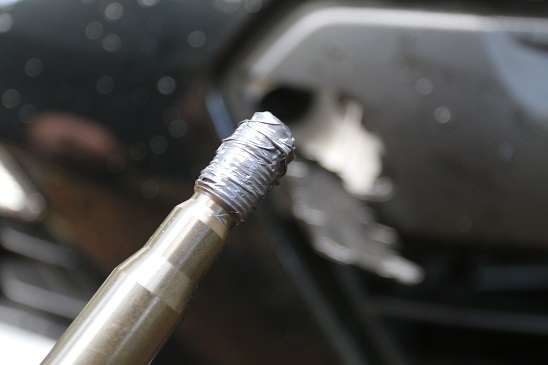 Use the M6x25 bolt to anchor the U-bracket to the tow bolt. Don't tighten completely down yet.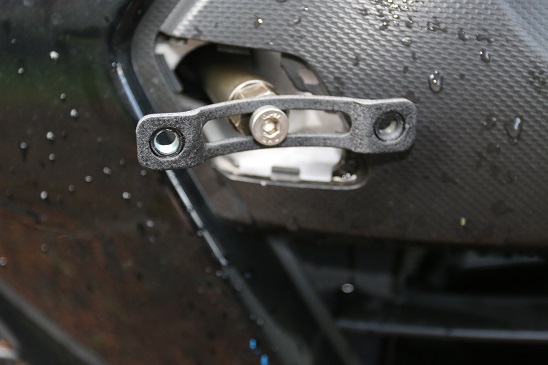 Place the metal frame to the specific location that you desire with the 2 M8x12 bolts and once all in place, tighten them down using a 5mm hex wrench.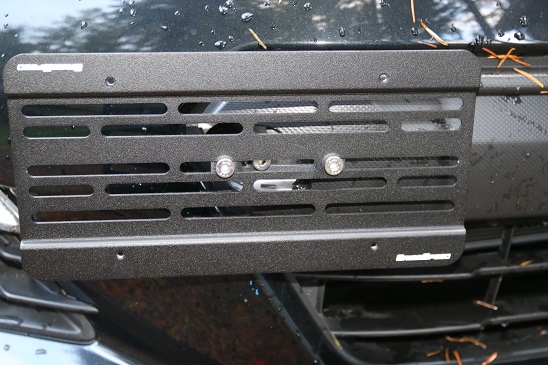 Finish up by placing your license plate down using M5x12 screws if you're using a license plate frame or the M5x6 screws if you're finally removing the dealership frame of where you bought your BRZ. Tighten using 3mm hex wrench.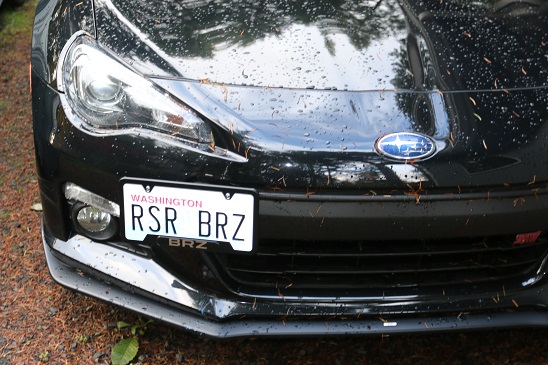 So simple, so clean.
If you want your own GrimmSpeed Front License Plate relocation kit, you can order it from us here!
We also carry it for the Subaru WRX and STI.